Psychotherapy, also known as talk therapy or counseling, is a type of treatment that involves talking with a mental health professional to help address and resolve psychological, emotional, and behavioral issues. The goal of psychotherapy is to help people improve their mental health, cope with difficult life situations, and make positive changes in their lives.
Psychotherapy can be used to treat a wide range of mental health conditions, including depression, anxiety, post-traumatic stress disorder (PTSD), bipolar disorder, and substance abuse disorders. Emkiro offers individualized virtual sessions with a psychotherapist or psychotherapy provider, which can involve various approaches and techniques, such as cognitive-behavioral therapy, dialectical behavior therapy, and psychodynamic therapy.
Psychotherapy is often used to help manage mental health conditions. It can be an effective way to address and resolve underlying issues, improve coping skills, and build a stronger sense of self-awareness and self-esteem.
What is a Psychotherapist?
A psychotherapist is a mental health professional who is trained to provide psychotherapy to individuals, couples, families, and groups. Psychotherapists can be licensed clinical social workers, psychologists, psychiatric nurses, or psychiatrists, among other types of mental health professionals. Psychotherapists are trained to use a variety of techniques and approaches to help people address and resolve emotional, psychological, and behavioral issues. They listen to their clients and help them explore their thoughts, feelings, and behaviors, and provide support, guidance, and insight to help them make positive changes in their lives. Psychotherapists work with people of all ages, from children to adults, and may specialize in treating specific mental health conditions or populations. They may work in a variety of settings, including private practice, hospitals, clinics, schools, and community organizations.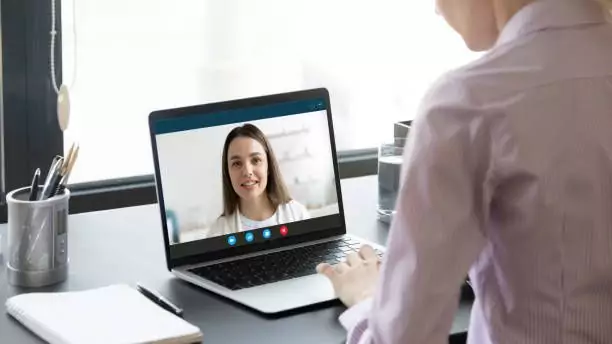 When should I see a Psychotherapist?
There are many reasons why someone might choose to see a psychotherapist. Some people see a psychotherapist to address specific issues, such as depression, anxiety, or relationship problems. Others see a psychotherapist as a way to work through more general feelings of sadness, stress, or a sense of disconnection. Some people see a psychotherapist to address specific events in their lives, such as a divorce or the loss of a loved one. It is important to remember that seeking help is a personal decision and there is no "right" or "wrong" time to see a psychotherapist. If you are struggling with any of the issues listed below, or simply feel like you could benefit from talking to someone, it might be helpful to consider seeing a psychotherapist.
Feelings of hopelessness or worthlessness

Generalized anxiety disorder

Extreme mood swings

Social anxiety disorder

Difficulty managing your emotions

Panic disorder

Problems with work, school, or relationships

Depression

Extreme anxiety or panic attacks

Bipolar disorder

Obsessive thoughts or behaviors

Personality disorder

Difficulty with self-esteem or body image

Trauma & PTSD

Traumatic experiences or flashbacks

Obsessive-compulsive disorder (OCD)

Substance abuse or addiction

Attention deficit hyperactivity disorder (ADHD)

Eating disorders

Sleep disorders, insomnia, sleep apnea

Thoughts of self-harm or suicide

Anorexia, bulimia, and binge eating disorder

Relationship, marital or parenting issues

And more...
Psychotherapy Service Fees

Follow-up Session (1 Hour)
(Note: HST applies when seeing a Registered Psychotherapist)
Insurance Benefits
If you've got a health benefits plan covering psychotherapy services, we will provide you with a detailed receipt for insurance reimbursement wherever applicable.
Book Your Psychotherapy Session
Emkiro's Psychotherapy Providers
Psychotherapy Frequently Asked Questions
How can psychotherapy benefit me?
Through a therapist-client relationship, psychotherapy may benefit you by supporting you in achieving your identified goals. Many people find psychotherapy beneficial for relief from various mental health issues, self-discovery and understanding, and building self-confidence.
What conditions are best treated with psychotherapy?
Psychotherapy can be considered beneficial for various mental health issues and disorders including anxiety, depression, grief, trauma, panic, and obsessive-compulsive disorders. Additionally, psychotherapy may be beneficial in supporting some clients who are having adjustment difficulties related to life-transition or who are interested in personal development and growth.
Is psychotherapy always successful?
In a successful psychotherapeutic relationship, there is a trust built between the therapist and client to support achievement of identified goals. However, psychotherapy is not for everyone as there are different interventions to meet different needs. We offer complimentary consultations. Take advantage of this and book one online now.
How do I know if I need to see a psychotherapist?
Psychotherapy might benefit you if you have been feeling stuck on a certain issue (ie. trying to break a bad habit, noticing negative behaviour patterns, turning to maladaptive coping strategies, etc.). Additionally, a family doctor or health care practitioner may recommend psychotherapy services based on health and/or mental health history.
Can I do psychotherapy to myself?
The act of psychotherapy is achieved between a regulated mental health professional such as a psychotherapist, psychiatrist, or psychologist and a client. As such, psychotherapy is primarily a talk-based therapy to help one achieve goals and improve overall happiness and wellbeing.
What is the difference between a psychotherapist and a regular therapist?
According to the College of Registered Psychotherapists of Ontario (CRPO), a Registered Psychotherapist is someone who has met the standard to practice psychotherapy in Ontario. This generally includes a combination of education and experience to provide competent and ethical services to the public.
Is psychotherapy covered by OHIP?
Psychotherapy services are not currently covered by OHIP. However, many insurance policies/benefit packages cover psychotherapy services. If you have questions about your insurance, ask one of our friendly customer service representatives to help get you answers.