Relieve your pain in one of the leading Toronto-registered massage therapy clinics. Get better in the heart of downtown Toronto, at the corner of University Avenue and Wellington Street.
Enjoy Emkiro's clinic's comfortable, private consultation rooms that will help relax your mind as Emkiro's massage therapists ease your pain.
Regain Your Mobility With The Help Of Emkiro's Registered Massage Therapists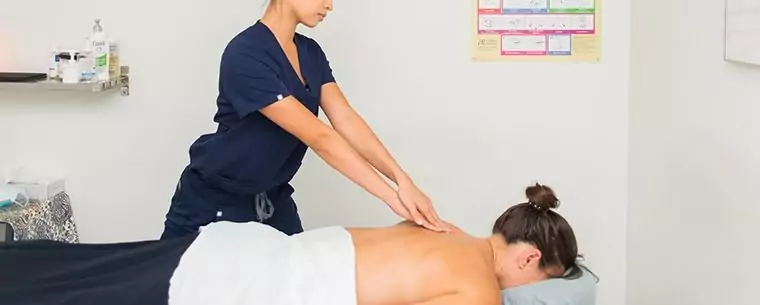 Emkiro's Registered Massage Therapists (RMT) are highly skilled professionals who will work with you to relieve the pain in your soft tissues – muscles, connective tissues, tendons, ligaments, and joints.
Massage therapy can ease pain and reduce muscle tension. Your massage therapist will perform a physical assessment to identify the painful or tense areas and to determine which massage techniques would be helpful for your condition.
RMTs are experts at alleviating pain, whether the pain is caused by sports injuries, muscle strain, daily stressors, work-related discomfort, or anything else.
Now available: HOT STONE & CUPPING THERAPY
Hot Stone Massage involves the use and placement of natural rock on different points of the body. The rocks are heated before use and the massage therapist can then apply deeper pressure to areas of concern without causing any discomfort with the added benefit of a deeper sense of relaxation and tension relief.
Cupping Therapy Cupping increases blood circulation to the area where the cups are placed which can relieve muscle tension, overall blood flow and promote cell repair. It may also help form new connective tissues and create new blood vessels in the tissue. After creating the suction, the therapist moves the cups across the skin. Cupping has been practiced for thousands of years in Egyptian, Chinese, and Middle Eastern cultures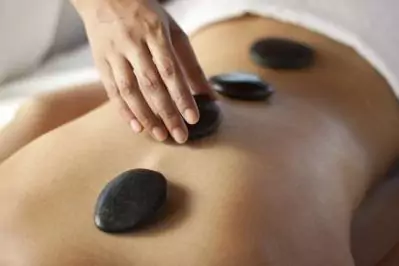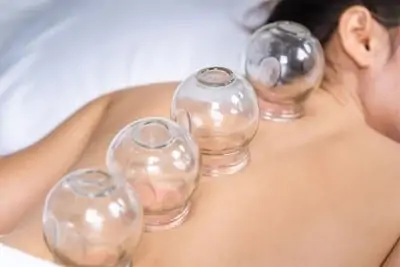 Registered Massage Therapy Fees: Basic
Registered Massage Therapy Fees: Advanced Hot Stone / Cupping Therapy
Direct Billing
Emkiro offers direct billing so you pay less. If you've got a benefit plan, your insurance provider will cover most of your Massage Therapy expenses.
Book Your Massage Therapy Session
Emkiro Registered Massage Therapists
Emkiro's massage therapists are registered with the College of Massage Therapists of Ontario. They have worked with different conditions and helped hundreds of people regain their health. Emkiro's RMTs specialize in:
Swedish Massage Therapy

Trigger Point Therapy

Therapeutic Massage Therapy

Sports Injury Massage Therapy

Deep Tissue Massage Therapy

Pre-natal & Pregnancy Massage Therapy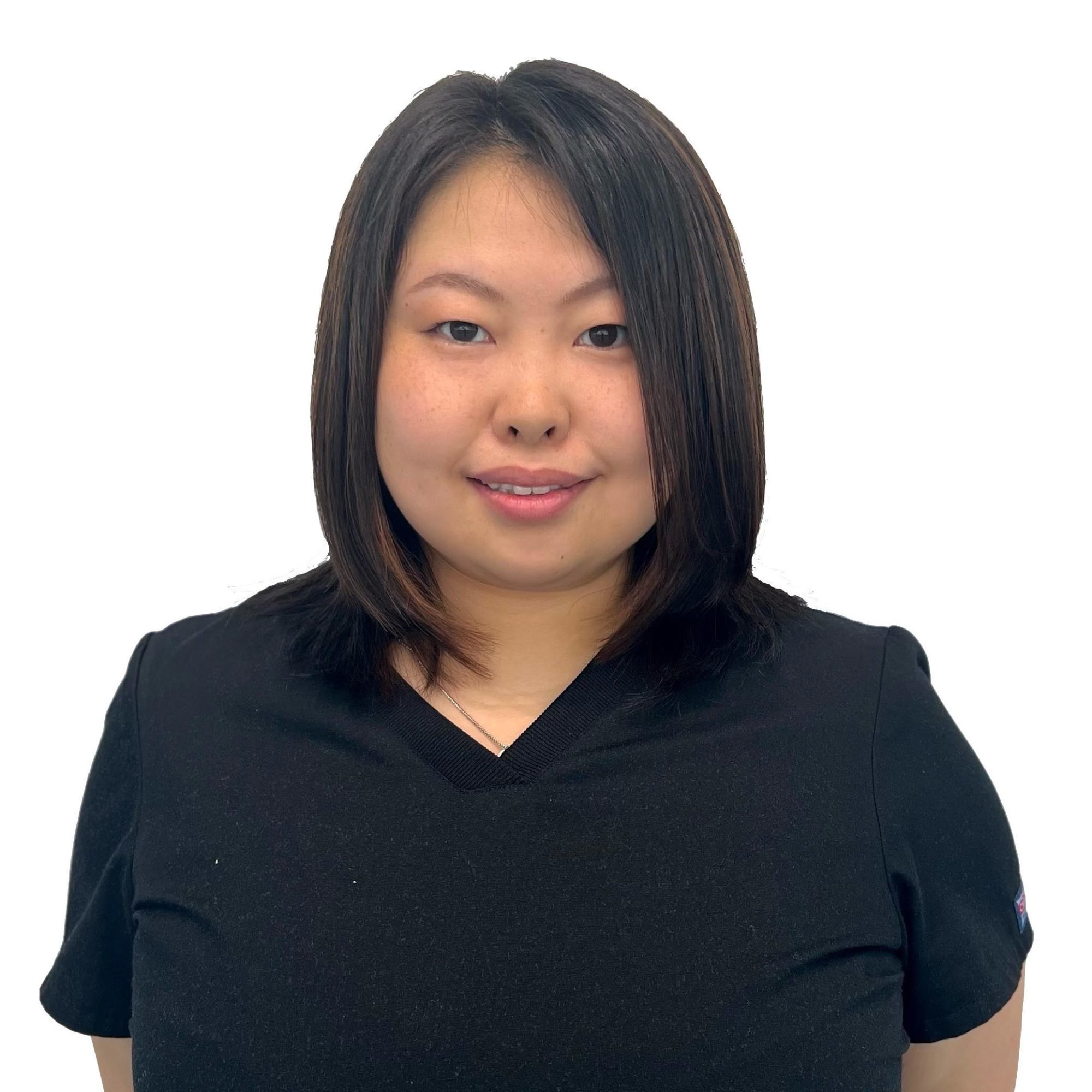 Tomomi Nozawa, RMT - Registered Massage Therapist
Tomomi obtained her Massage Therapy diploma from Georgian college in Barrie, where she gained training and experience in dealing with various conditions such as sports injuries, fibromyalgia, pregnancy and complex injuries.
She is passionate about improving her skills and knowledge. In her previous professional experience, Tomomi worked as a registered Japanese Shiatsu and Traditional Chinese Acupuncture Therapist for seven years in an osteopathic clinic in Japan that dealt with chronic pain, sports injuries, and various other conditions.
Tomomi believes the role of Massage Therapist serves not only to treat painful conditions, but also to identify conditions which impact your future wellness.
Is Massage Therapy A Good Option For Me?
Massage therapy can help relieve pain and common physical ailments caused by daily stressors, muscle strain, work-related discomfort, or sports injuries.
Massage therapy can aid your recovery from muscle, neck, joints, and back pain, help ease tension headaches, and can have a relaxing effect on the mind.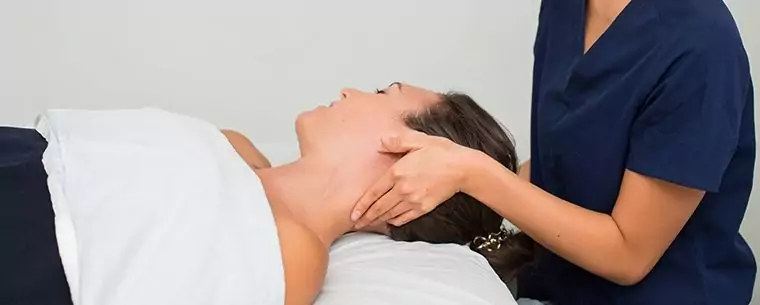 Registered Massage Therapists are certified health professionals who have received at least 2200 hours of training and passed multiple practical and written exams.
They adhere to Regulated Health Professionals Act and have to maintain liability insurance. Our health professionals are registered with the College of Massage Therapists of Ontario and follow strict standards of practice.
Massage Therapy is used for the treatment of injuries and various conditions, as well as for relaxation and stress relief. 
Some of the conditions that are commonly treated with Massage Therapy include:
Muscle spasms

Fluid retention

Back and neck pain

Stress

Tendonitis

Pregnancy discomfort

Arthritis

Headaches

Strains

Sprains

Upper and lower extremity pains

Post-injury or post-surgical rehabilitation

Sport, work, and motor vehicle injuries

Circulatory and respiratory problems

Repetitive strain injury

Wellness and prevention
Find Out If Massage Therapy Can Help With Your Condition
Book an in-person or virtual consultation with one of Emkiro's experts and find out if Massage Therapy can help with your condition.
Make An Appointment
Massage Therapy Frequently Asked Questions (FAQs)
How Do I Book a Massage Therapy Session?
How Much Does a Message Therapy Session Cost?
30 Minute Massage $75 + HST
45 Minute Massage $90 + HST
60 Minute Massage $110 + HST
75 Minute Massage $135 + HST
90 Minute Massage $155 + HST
Advanced RMT: (Hot Stone / Cupping Therapy)
45 Minute Massage $110 + HST
60 Minute Massage $135 + HST
75 Minute Massage $160 + HST
90 Minute Massage $180 + HST
Is Massage Therapy Covered by Insurance?
Yes. Most Canadian workers benefit from partial or full coverage for Registered Massage Therapy services in their workplace health care plans. Emkiro bills participating insurance plans directly so you pay less out of pocket. Your insurance policy may cover a large percentage of the costs, so you may only have to cover the difference.
For example, if your insurance provider covers 80% of the Massage Therapy costs, you'll have to pay for the remaining 20%. Check with your insurance provider for more details.
Do I Need a Doctor's Note?
Although you don't require a doctor's note to receive massage therapy, for the purposes of insurance reimbursement, some insurance providers may require a note from your physician or chiropractor explaining why Massage Therapy has been recommended. Check with your insurance provider for details specific to your insurance plan.
What Do I Need to Bring With Me to the Massage Session?
You don't need to bring anything to your visit.
However, it may be a good idea to wear or to bring loose, comfortable clothing with you. Your massage therapist will ask you to undress to a level you feel comfortable for your massage. Wearing loose clothing will make the undressing process easier.
You may feel tender after a massage session, so the loose clothing may enable you to feel more comfortable on your way home.
Can I Get a Massage as Part of a Vehicle Accident Insurance Claim?
You are able to receive Massage Therapy as a part of your motor vehicle accident insurance claim if a doctor prescribes it and your auto insurance covers it. Motor vehicle insurance plans typically cover a multitude of health care services, including chiropractic, physiotherapy, and massage therapy, as well as pain relief products such as electronic muscle stimulation devices.
Do I Have to Be in Pain to Have Massage Therapy?
No, you don't need to be in pain. Massage Therapy is often used therapeutically as a stress relief aid and can help with relaxation.