Get better with physiotherapy. Emkiro's physiotherapists can help you regain your mobility, improve your strength, and prevent injury.
Our team is made out of physiotherapy experts who use manual therapy, acupuncture, and corrective exercises to help those suffering from physical problems arising from disease, illness, injury, and aging.
Emkiro's physiotherapists rely on their training and expertise to assess the physical condition of each patient. They work with you to assess your problems and implement a treatment plan that can improve your quality of life.
Emkiro's team of healthcare professionals is dedicated to educating our patients and their families on how to lead healthy lifestyles that prevent injuries or make injury recovery easy. They can help you plan and implement safe and effective fitness programs, and they can help speed up your rehabilitation.
Physiotherapy Fees
Physiotherapy treatment is eligible for direct billing
If you've got a benefit plan, your insurance provider will cover most, if not all, of your physiotherapy expenses.
Make An Appointment

Get Better With Our Trusted Physiotherapists
At Emkiro, we strive to provide the best possible treatments for our patients. Our team of physiotherapists is made out of highly experienced professionals who are committed to finding the root cause of your problems and helping you make a full recovery.
Our physiotherapy specialists are registered with the Canadian Physiotherapy Association and the College of Physiotherapists of Ontario. They're always up to date with the latest research and incorporate it into their practice.
You will work directly with your physiotherapist every time you visit Emkiro's Physiotherapy Clinic. Our experts work with their patients without using aids or assistants. This helps them gain a better understanding of your problems so they can help you make a faster recovery.
Emkiro's Physiotherapy Clinic is located in the heart of downtown Toronto, right at the corner of University Avenue and Wellington Street. Being just steps away from St. Andrew and Union Stations, Emkiro is easy to reach by car or public transport.
Emkiro's Physiotherapists in Downtown Toronto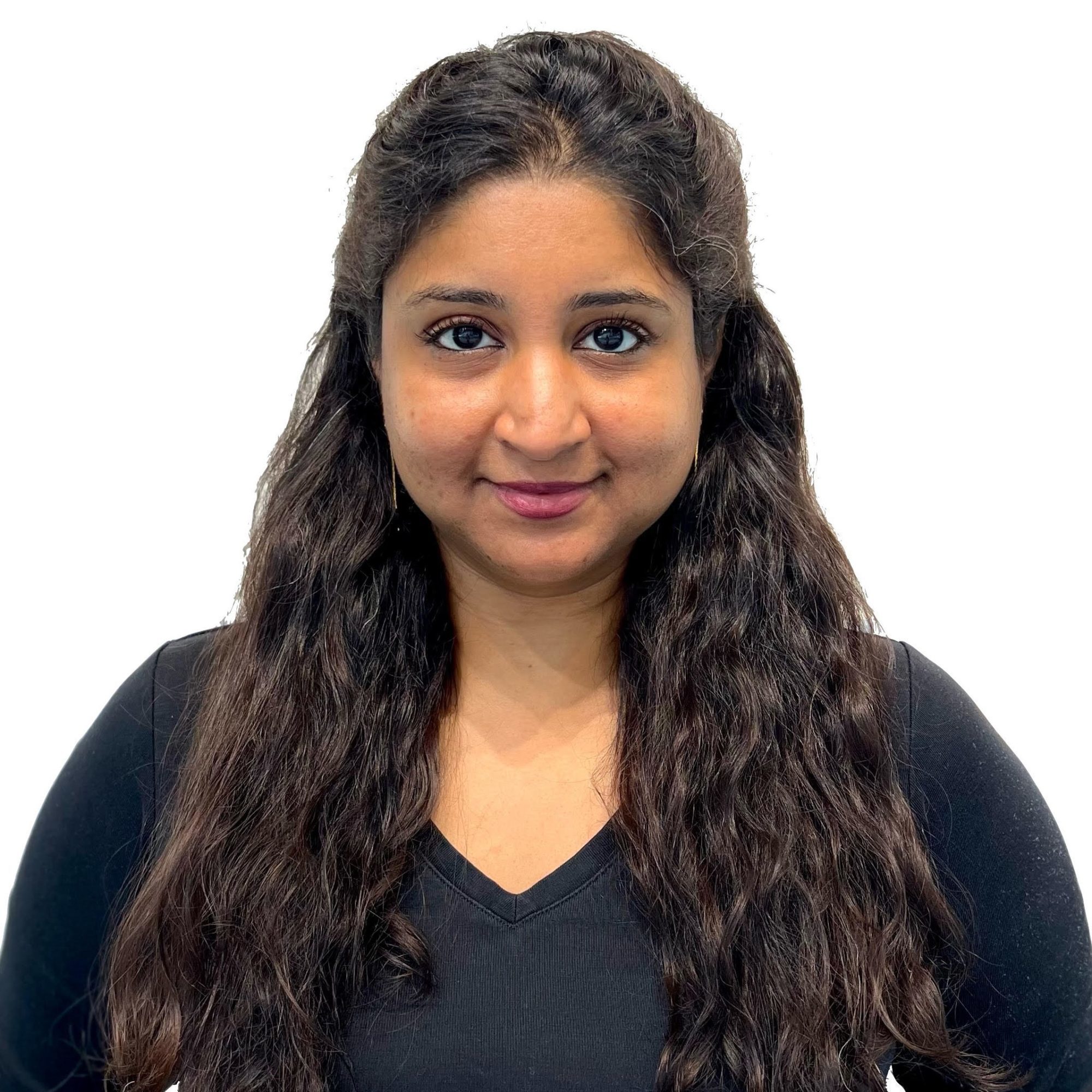 Tasneem Patla, PT - Toronto Physiotherapist
Tasneem is registered with the Canadian Physiotherapy Association and the College of Physiotherapists of Ontario. She has worked in a variety of clinical settings, including private clinics, geriatrics, fall prevention, cardiovascular and acute neurology.
Masters of Science degree in Physical Therapy
Mulligan's Mobilization with Movement
Peripheral & Spinal Therapeutic Taping
Regain your health and mobility. Leave your pain behind.
Regain your health and mobility. Leave your pain behind.
Do the things you love.
Our team of health professionals is dedicated to providing you with the best healthcare solutions for your injury or condition. Our specialists collaborate to find pain treatments that are second to none. We strive to make our services accessible to everyone, which is why we bill insurance.
Book a physiotherapy consultation and start your journey toward a pain-free life.
Make An Appointment
Is Physiotherapy Right For Me?
Emkiro's physiotherapy team has helped thousands of people recover from illness and regain their mobility. Our team cared for professional athletes, performing artists, fitness enthusiasts, and stay-at-home moms with the same dedication. We take pride in finding out the root cause for our patients' problems and helping them overcome pain to make full recoveries.
Our experts have treated a wide variety of conditions, including:
Sports injuries

Neck pain

Back pain

Shoulder pain

Shoulder instability

Knee injuries

Sciatica

Muscle strains

Tendonitis

Sprains

Meniscal knee injuries

Degenerative disc disease

Herniated discs

Sports hernias

Labral tears

Pre and post natal conditions

Headaches

Concussions

Tennis and golfer's elbow

Frozen shoulder

Stress fractures

Carpal tunnel syndrome

ACL injuries

Chronic pain

Temporomandibular joint (TMJ) disorders

Iliotibial Band Friction Syndrome

Sacroiliac Joint Dysfunction

Total knee replacements

Sesamoiditis

Urinary incontinence

Postural dysfunctions

DeQuervain's tenosynovitis

Pre and post operative rehabilitation

Achilles tendonitis

Patellofemoral Pain Syndrome

Plantar fasciitis

Rotator cuff injuries

And More...
Find Out If Physiotherapy Can Help Your Condition
Book an in-person or virtual consultation with one of Emkiro's experts and find out if physiotherapy can help with your condition.
Make An Appointment
Physiotherapy FAQs
What Is Chiropractic Care?
Chiropractic is a primary care professional health service that focuses on the spine, muscles, joints, and nervous system. Chiropractors are trained to diagnose and treat issues within these systems. They use their hands to manipulate the body's musculoskeletal structure in order to alleviate pain, restore mobility, and enable the body to heal itself without surgery.
What Are The Benefits Of Chiropractic Care?
Chiropractic care is considered an effective treatment for a multitude of conditions, such as back pain, neck pain, headaches, and knee/shoulder/elbow injuries, among others.
Chiropractic care can relieve pain, lower inflammation, help improve your posture, and prevent injuries.
Is Chiropractic Treatment Safe?
Yes. Chiropractic is one of the safest non-invasive therapies available for the treatment of muscle and joint problems. Even though the treatment might produce a temporary discomfort, many patients feel immediate relief following chiropractic treatment.
What Does Chiropractic Treatment for Pain Involve?
Your Chiropractor will take your health history, perform a physical examination, and may recommend different lab tests or diagnostic imaging to determine the root cause of your health problem.
The goals of chiropractic treatment is to produce pain relief, restore your body's normal function, and prevent injury.
Your treatment plan may involve one or multiple manual adjustment sessions in which the Chiropractor manipulates your musculoskeletal system using controlled, sudden force to improve your body's alignment, movement range, and quality of motion.
Your treatment plan may also incorporate nutritional counseling, rehabilitation, or exercise.
What Education Does An Emkiro Chiropractor Have?
Emkiro's Chiropractors are specially trained to recommend rehabilitative exercises, nutritional, dietary and lifestyle counselling.
They have undergone at least four years of professional study following an undergraduate university degree, and have been certified by multiple national and international institutions.
Doctors of Chiropractic must also pass national and provincial board examinations.
Do I Need A Referral to See A Chiropractor At Emkiro?
No, you don't need a referral to be treated by a Chiropractor. However, we welcome patients who have been referred to a Chiropractor by their family doctor.
What Should I Wear To My First Chiropractor Visit?
You should wear something comfortable that would allow the Chiropractor to access the area of concern with ease.
Does the Chiropractor take X-Rays?
Most patients who come to Emkiro's Chiropractic Clinic do not require x-rays to have their conditions treated effectively. Your Chiropractor may recommend X-rays in order to rule out serious conditions.
How Long Will My Condition Take To Get Better With Chiropractic Care?
Every case is different, so our Chiropractors recommend different treatment for each patient. However, most chiropractic patients notice an improvement after a few treatments. Your Chiropractor will assess your progress and review the treatment plan during each patient visit.
Is Chiropractic Treatment Ongoing?
Your Chiropractor will inform you of the extent of treatment recommended and how long you can expect it to last following your initial exam. The goal of your treatment is to resolve pain, restore function, and reduce incidences of recurrence, so your Chiropractor will recommend the best possible treatment to achieve this.
Do Insurance Plans Cover Emkiro Toronto Chiropractic Health?
Yes. The majority of Toronto workers have partial or full coverage for Chiropractic through their workplace health plans. OHIP does not cover these services. The chiropractic patient is provided with a detailed itemised receipt listing the services provided, the credentials of the Emkiro Toronto Chiropractor, as well as payment details for reimbursement. Emkiro now also offers a free service that directly-bills your insurer so you only pay the difference that they do not cove