Over the last 16 years, our multidisciplinary team of healthcare professionals helped thousands of patients regain their health after motor vehicle accidents, sports injuries, chronic conditions, and more.

Emkiro's Healthcare Team Has a Holistic Approach to Health
Our specialists collaborate to find the best healthcare solutions for your injury or condition, ensuring that your recovery is as swift and easy as possible.
I was referred to this clinic and Dr. Michelle Kang after a car accident.
Dr. Michelle Kang was very knowledgeable and provided me with excellent treatments every single time. I have been to other chiropractors in the past throughout the years and I find Dr. Kang to be the best in addressing the specific problems I had.
Strong recommendations.
Motor Vehicle Accident Injury Claims Made Easy
We know that the motor vehicle accident (MVA) injury claims process can be complicated, so we try to make it as easy as possible for you. We complete all the paperwork and submit it on your behalf, and we bill your insurance provider so you won't have to pay out of pocket.
Our goal is to make your rehabilitation as fast and convenient as possible. Here's how the process works:
Inform Your Insurance Provider Of The Accident – Your insurance provider makes the health and rehabilitation services available to you, so you should inform them of the accident and any injuries you have sustained.

If you were not driving the car involved in the accident but were a passenger or were outside the vehicle, your claim will be taken care of by the driver's insurance company.

Once the insurance provider initiates the motor vehicle accident injury claim, and you've received your adjustor's contact information and claim number, we can take care of the rest!

Book Your Initial Assessment – Book your initial assessment with one of Emkiro's health care professionals. Our specialist will examine your accident-related injuries, recommend a treatment plan, and collect all the necessary information to complete and submit the MVA rehabilitation insurance claim on your behalf.

Book Your Treatment Sessions – Our objective is to help you make a complete and swift recovery, so we put all our resources to your disposal. Your treatment sessions may include a wide range of therapeutic procedures, depending on your doctor's recommendations.

Get Better – You focus on your recovery, we'll take care of the paperwork. Our team will manage the documentation required to continue your claim, ensuring that you receive all the treatment you need to get better.

Overcome Pain. Get Better After A Motor Vehicle Accident With Emkiro
Emkiro offers a wide range of health services to help you get the care you need after a motor vehicle accident. All our patients receive one-on-one care from highly skilled healthcare professionals in private rooms, and they can access our wide selection of treatment options, including:
Chiropractic Care

Physiotherapy

Registered Massage Therapy

Manual Therapy

Exercise Therapy

Ultrasound

Electrotherapy

Acupuncture

Intramuscular Stimulation

And More...
Emkiro's team of healthcare professionals specialize in treating some of the most common injuries associated with motor vehicle accidents, including:
Soft Tissue Injuries – The damage sustained by the body's soft tissues (muscles, ligaments, tendons) can lead to pain and discomfort. Whiplash is a soft tissue injury where the muscles, tendons, and ligaments in the neck and head are hurt in the sudden movements upon collision. Physiotherapy, Registered Massage Therapy and Chiropractic Care can help with soft tissue injuries.
Head Injuries – Drivers and vehicle passengers can hit their heads during the collision. Head injuries can range from minor to severe. Physiotherapy, Acupuncture, Chiropractic Care, and Registered Massage Therapy can help with head injuries.
Fractures – Motor vehicle accidents can lead to broken bones. Physiotherapy, Chiropractic Care, Registered Massage Therapy, Exercise Therapy, and Acupuncture can help you make a full recovery after fractures.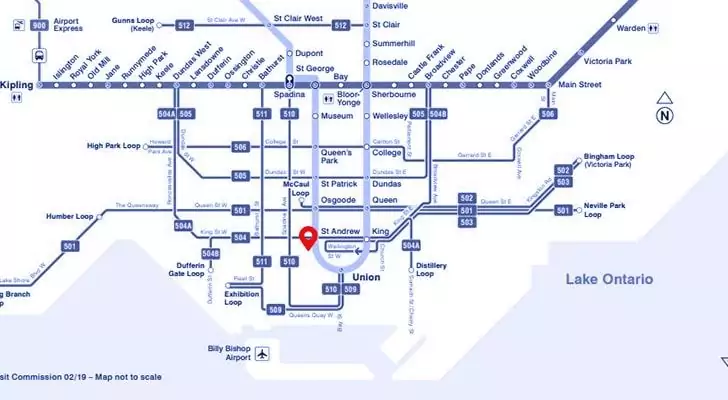 Emkiro - Toronto's Landmark for Healthcare®
Located right at the corner of University Avenue and Wellington Street, just steps away from St. Andrew and Union Stations, Emkiro is easy to reach by car or public transport. Learn more.
We strive to make our services accessible and affordable for everyone, which is why we offer direct-billing your insurance as a free service. Learn more.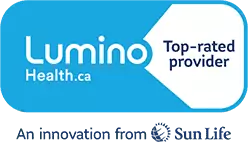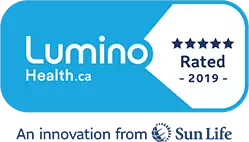 Regain your health and mobility. Leave your pain behind.
Do the things you love.
Emkiro's team of healthcare professionals is dedicated to helping you make a complete recovery after a motor vehicle accident. Our specialists collaborate to create the best possible treatments for every patient.
Book a consultation and start getting better.
Make An Appointment
Motor Vehicle Accident Rehabilitation FAQs
What Should I Do After a Motor Vehicle Accident (MVA)?
It is important to call your auto insurance provider to file an accident report and start the claim as soon as possible.
Once you have done this, contact Emkiro Health Services and make an appointment with one of our MVA treatment professionals. During your first visit, our healthcare professionals will evaluate your health status, including function, pain, severity of injury, and more. At the end of the consultation your physician may prescribe a treatment program.
Emkiro can help with all aspects of your treatment and insurance claim, including filling out paperwork, claim submission, imaging, and healthcare services as required.
*Note: Call 911 for emergency situations, especially for those that include severe or life threatening injuries, and/or loss of consciousness.
What Are the Most Common Injuries in a Motor Vehicle Accident?
Many motor vehicle accidents include whiplash, and other muscular strains and/or ligament sprains that may affect regions such as the shoulder, mid or lower back, elbow, knee, and hip.
How Can Emkiro's Team Help After a Car Accident?
Most people involved in motor vehicle accidents can make a complete recovery with the help of a physiotherapist, chiropractor, or massage therapist. Emkiro's healthcare professionals can assess your condition and help you make a swift and complete recovery.
Whiplash is a common injury after car accidents. Whiplash can lead to painful sensations in the neck, lower back, shoulder, arm, or hand. Seeing a physiotherapist or chiropractor can help relieve pain and restore the mobility in the affected areas.
How Can These Injuries Be Effectively and Quickly Treated?
Patients who sustain multiple injuries in car accidents may experience great pain during the first week following the accident.
A multi-disciplinary approach that includes chiropractic, acupuncture, soft tissue therapy, physiotherapy. electro-modalities, manual therapy, physical therapy, and massage therapy can address these multiple injuries and help with recovery.
Serious conditions resulting from a car accident may involve careful assessment and specific prescribed treatment programs to ensure optimal recovery.
Should I Call My Attorney Before Seeing a Chiropractor / Physiotherapist?
You should first get checked out by a doctor because your an assessment may provide you with information your attorney could use.
How Do I Pay for My Treatments?
Under the Financial Services Commission of Ontario, it is mandatory to exhaust your workplace health insurance prior to your auto insurance being.
If you do not have extended health benefits through your workplace, or have exhausted these benefits, your auto insurance will fully cover the remainder of your treatment often for a minimum of 12 weeks.
Our staff will help provide you with the necessary information to coordinate payments from your insurance providers.
What Are the Benefits of Treatment at Emkiro Health Services?
All patients are entitled to at least 12 weeks of rehabilitation and other healthcare services which can be determined by your healthcare provider.
Emkiro health experts can help you return to your pre-accident status by customizing a specific treatment plan that will include a combination of the following services:
Chiropractic
Physiotherapy
ART and other soft-tissue therapies
Registered Massage therapy
Acupuncture
Other Healthcare Products and Services
Your Emkiro healthcare provider can also help you obtain the following additional services (if eligible):
Income replacement
Caregiving assistance
Attendant care assistance
Housekeeping expenses
Assistive devices [lumbar support, orthopedic supplies]
Transportation costs associated with therapy
Please note that many insurance benefits are subject to maximums. As long as costs are reasonable and necessary, a majority of these expenses can be eligible to you if necessary.