You've got better things to do than worry about filing a claim.
At Emkiro, we take the hassle out of staying healthy by avoiding out-of-pocket costs and filling out insurance forms.
If you've got a benefit plan, our free eClaims service will bill your insurance company directly so you can save time and money.
How does it work?
Staying healthy has never been easier and more convenient.

1. Book Your Appointment
Use our online booking system to book your next appointment, from any device.

2. Get the Treatments You Need
Let our expert practitioners help you feel better and stay healthy.

3. Pay Only Your Deductible
We bill your insurance provider on the spot, so you only pay what you need to.
Make the most of your benefits
Not sure if you're covered for a specific treatment or service? Our free eClaims service can help – with real-time confirmation of your coverage. Call us and ask if your treatment is covered.
Make An Appointment
Motor Vehicle Accident Injury Claims
If you've been involved in a motor vehicle accident and sustained an injury, you're entitled to health and rehabilitation services.
Motor Vehicle Accidents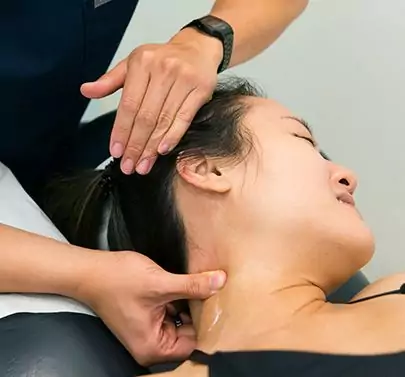 Supported Insurers
Our direct billing service supports direct billing to a large network of insurers including:






















Allied Healthcare Professionals

Cowan

GroupHEALTH

GroupSource

Johnson

Johnston Group

Manion

Maximum Benefit

Standard Life

And More...
One Less Thing to Worry About
Ask Us to Submit Your Claim On Your Next Appointment.
Make An Appointment