According to the Ontario Society of Chiropodists, more than 75% of Canadians will suffer from a foot problem at least once in their lifetimes, whether it is bunions, ankle sprains, fungus toenails, calluses, Achilles tendonitis, or foot pain caused by arthritis or a sports injury.
Yearly statistics indicate that at least 19% of Canadians suffer from foot problems and lower limb disorders of different severities each year, which can make daily life painful and also affect mobility. If you are suffering from one, and none of the over-the-counter medications have worked for you — you shouldn't suffer in silence. Infections and injuries can become more severe with time, so you should consult a chiropodist near you as soon as possible.
If you are in Downtown Toronto and suffering from a foot injury, an ingrown toenail, or any other health concerns that may need the attention of a foot clinic — our foot specialist at Emkiro Health Services can help. Our foot care services focus on educating you about the issue, helping you improve mobility and relieve foot pain, while also providing a supportive environment wherein you can talk to your doctor freely.
On this page, we detail how a foot clinic approaches treatment, the costs involved for Chiropody / podiatric treatments in Ontario, and how you can choose a Toronto chiropodist that is the right fit for you.
What is a Chiropodist?
A chiropodist is a professional health provider who specializes in treating and diagnosing problems with the feet. Whether it's a minor ailment such as corns or a more severe issue such as surgically removing an ingrown toenail — they can treat a variety of foot and lower leg conditions.
What is the difference between a Podiatrist and a Chiropodist?
There is no significant difference between a Chiropodist and a Podiatrist in Ontario. Both professions are regulated by the College of Chiropodists of Ontario. The difference in title is determined by which country the chiropody or podiatry degree was obtained.Podiatrists in Ontario graduated outside Ontario and moved to Ontario before 1993. Any Podiatrists graduating and moving to Ontario after 1993 are registered as Chiropodists in the province of Ontario. Both can treat minor as well as serious foot problems.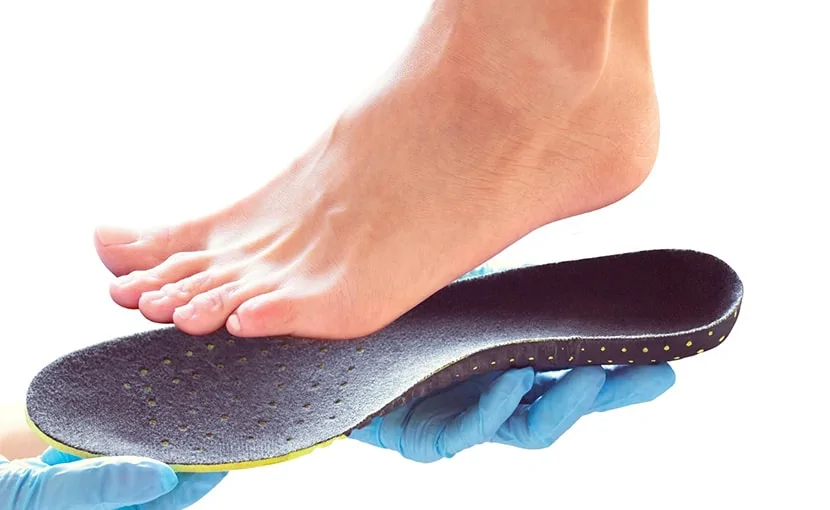 What Does a Toronto Chiropodist Treat?
Thanks to the four years of clinical education at an accredited college that chiropodists are required to do to practice in North America, and the intensive one-year internship after — the quality of chiropody and podiatric care available in Toronto is top-notch.
Chiropodists are equipped with specialized training to address foot and ankle pain, as well as sports-related injuries. To prescribe and fit patients with custom orthotics — they conduct biomechanical examinations and gait analyses in a clinical setting.
Some of the foot ailments a chiropodist or podiatrist in Toronto can help with include:
Athlete's foot

Corns

Calluses

Flat foot

Damaged toenails

Abnormally shaped toenails

Ingrown toenails

Bunions

Verrucas

Heel spur

Claw toe

Stone bruise

Blisters

Diabetic neuropathy

Plantar fasciitis

Mallet/hammertoe

Gout

Fungal nail infection

Plantar warts

Morton's neuroma

Sesamoiditis

Achilles tendonitis

Heel spurs

And more...
Chiropody Foot Care Service Fees
Direct Billing
We offer direct billing so you pay less. If you've got a benefit plan, your insurance provider will cover most of your chiropody expenses wherever applicable.
Book Your Massage Therapy Session
Our Chiropody Services
At our clinic in Toronto, we strive to provide our patients with high-quality foot care services. Our Greater Toronto area chiropodists use non-surgical methods first before resorting to surgery. Patients who need custom orthotics, compression stockings, or orthopedic shoes can receive these foot care options right on site.
If you are suffering from any of the following health problems, our highly qualified chiropodist will be happy to help you and put you on a treatment plan:
This means that everything we need to diagnose and treat podiatric conditions is conveniently available under one roof, and our patients don't have to visit multiple chiropody and foot service providers.
If you are suffering from any of the following health problems, our highly qualified chiropodist will be happy to work with you to manage your treatment plan:
Heel Pain
One of the most common causes of plantar fasciitis (heel pain) is a swollen, inflamed foot. If none of the home remedies, including rest and applying an ice pack to the area, have worked in 2-3 weeks — the injury needs to be inspected. A physical assessment by our chiropodist is recommended.
The treatment may include prescribing anti-inflammation medicines, physical therapy, and special footwear devices known as Orthotics or Orthoses. These are the latest technology in foot care and act like custom-made shoe inserts that can help provide relief from arch pain. These are also available at our clinic in Toronto.
Arch Pain
If you have arch pain that isn't caused by plantar fasciitis, you could be suffering from any of the many health conditions that cause arch pain like ankle instability. You're likely experiencing pain in the ball and heel of the foot as that is one of the most common symptoms.
Flat feet or "pes planus" can cause mechanical issues called "overpronation" of the foot which can cause arch pain. The pain could get worse while you walk or stand, or even during or after foot-related activities, depending on the underlying cause. A very high arch in your foot can also cause a condition called Cavus foot, which also causes arch pain. Some people may also suffer from overpronation due to poor gait.
As the causes and foot conditions vary, the first step to treating arch pain is the diagnosis. During the initial consultation, your chiropodist will take a foot scan and conduct a physical exam to complete the diagnosis. The treatment is given based on the ailment you are suffering from. Physical therapy, casting, minor surgical procedures, supportive orthopedic shoes, compression stockings, custom orthotics, and night splints are some of the options for treatment at our Toronto clinic.
Fungal Foot Infections (Athlete's Foot)
Also known as tinea pedis, an athlete's foot is an infection of the foot caused by a fungus. It's most common in people who've had their feet confined in tight-fitting shoes for a long time. An itchy, scaly rash is one of the most common symptoms of an athlete's foot. Antifungal treatments may be prescribed by the chiropodist.
Fungal Nail Infection
If you get a pungent smell from your nails, it could be a sign that your nail is infected. There are a number of fungal nail infections that can cause the nails to become discoloured as well as thicker and more prone to breaking.
Although both fingernails and toenails can get infected, toenail infections are more frequent than fingernail infections. Onychomycosis is the medical term for a fungus infection of the nails.
If the infection is not severe, antifungal pills taken orally may be enough to treat this condition. In some severe cases, however, the chiropodist may take out the entire nail.
Foot Strains and Foot Sprains
Foot sprains occur when the ligaments connecting the bones of one's foot are damaged. In case of a foot strain, the tendons and muscles in the foot get stretched or torn. Foot strains and sprains are not meant to be taken lightly, as they could also be a symptom of an underlying fracture. X-rays, MRI, and ultrasound tests may be needed to diagnose the cause of severe foot strain.
Depending on the severity of the foot pain and how long it has lasted, the treatments will vary. For fractures, the podiatrist will attempt to reduce the fracture by lining the ends of the bone so they heal properly. Both ligament tears and fractures may require the use of a cast to immobilize the area. Professional athletes may also require surgery for ligament tears.
It is best to consult a chiropodist or podiatrist in Toronto if rest and home remedies have not worked for several days so that a proper diagnosis and treatment plan can be implemented.
Sports Foot Injuries
Professional athletes and weekend warriors alike are much more likely to suffer from foot and ankle injuries than people who don't engage in sports.
A chiropodist or podiatrist will first diagnose the injury and its severity using functional diagnostic testing. Ultrasound therapy, prescribing a special boot or cast, and painkillers will be the first line of treatment. If the injury is severe, surgery may be needed.
Flat Feet
As a result of a lack of development of the arches in childhood, flat feet are a common and often painless condition. Flat feet can also occur as a result of an injury or the natural aging process. They become an issue when they start resulting in foot pain, knee pain, low back pain, leg cramps, muscle pain, toe drift, etc.
A weight bearing foot scan and physical exam is recommended to obtain a proper diagnosis. At other times, a chiropodist podiatrist may need to use X-rays and MRI tests to understand the severity of the problem. Treatment often includes the prescription of custom orthotic insoles and supports, orthopedic shoes, supportive footwear and physical therapies.
High-Arched Feet
Many conditions can cause a person to have high arches in their feet, including genetics. There may be pain, and in some cases, permanent foot damage if the treatment is not sought. Foot bracing, compression stockings and custom orthotics are common corrective treatments.
Foot Warts
The human papillomavirus (HPV) is the primary cause of warts, a skin infection that occurs on the soles of your feet. The infection causes bumps to form on the skin that are of the same color as the infected area. Contagiousness is also a problem with the virus and contact with someone who has warts can cause you to develop warts as well.
Peeling medicine as well as minor surgeries are some of the treatment options available, depending on the severity of the condition.
Other Foot Conditions
Due to overuse, improper footwear, and even a lack of attention to your feet — many common foot ailments can arise, such as hammertoes, swollen feet, blisters, and corns. When your feet hurt, it could be an early indicator of a more serious health issue like a diabetic foot or arthritic foot, so it is advisable to seek foot care as soon as possible. If you contact a reliable foot care professional, he or she will provide you with diabetic foot care services, as well as some additional suggestions on how to keep your feet healthy. While the arthritic foot is not a common foot condition, don't take any chance if you suspect any symptoms.
Our clinic provides reliable chiropody / podiatric medicine for all common foot problems in Toronto, with ankle care you need to treat and diagnose the issue under one roof.
Chiropody Services & Insurance
We understand how navigating insurance billing and other nuances of extended insurance plans can be. That's why we offer a full-service direct billing concierge service for all Emkiro Health Services patients.
Our dedicated care coordinators will assist you in setting up and navigating this process so that you can concentrate on your recovery and not on the paperwork. We can also help you understand how much of your treatment costs will be covered by your insurance, and inform you in advance if any additional payments are needed.
Direct billing to a wide range of insurers is supported by our direct billing service, which includes:
Sunlife

Manulife

Green Shield

Canada Life (formerly Great West Life)

Empire Life

Johnston Group

Desjardins

Maximum Benefit

Standard Life

And More...
Emkiro's Chiropodist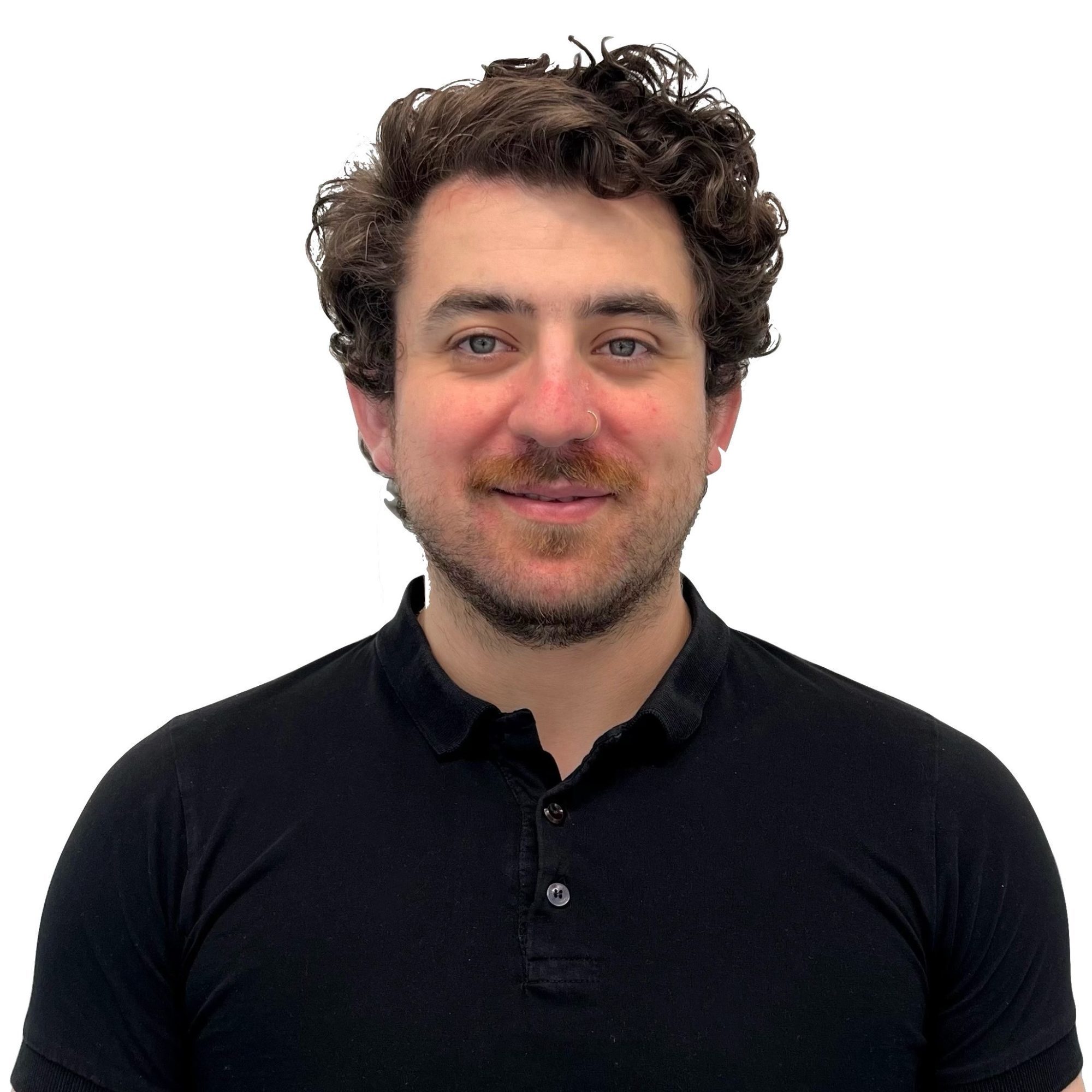 Steve Romero, D.Ch
Steve is a dedicated Registered Chiropodist from Toronto, Ontario. He received an Honours Bachelor of Science degree, from York University, where he majored in Biology. After graduation, he continued to pursue his love for science and healthcare at the Michener Institute of Education at UHN, earning an advanced Diploma of Chiropody.
Restore your foot health and mobility. Leave your foot pain behind.
Do the things you love.
Our team of healthcare professionals is dedicated to providing you with the best medical solutions for your injury or condition. Our specialists collaborate to find pain treatments that are second to none. We strive to make our services accessible to everyone, which is why we bill insurance.
Book a Chiropody consultation and start your journey toward a pain-free life.
Make An Appointment
Chiropody Frequently Asked Questions
How long does the Chiropody treatment last?
The initial appointment with the Chiropodist will take between 40 and 60 minutes. Follow-up chiropody treatments are scheduled for 30 minutes.
What is the difference between Chiropody and Podiatry?
There is no significant difference between a Chiropodist and a Podiatrist in Ontario. Both professions are regulated by the College of Chiropodists of Ontario. The difference in title is determined by which country the chiropody or podiatry degree was obtained.Podiatrists in Ontario graduated outside Ontario and moved to Ontario before 1993. Any Podiatrists graduating and moving to Ontario after 1993 are registered as Chiropodists in the province of Ontario. Both can treat minor as well as serious foot problems.
Do I need a medical referral?
No, you don't need a medical referral. We often have same-day Chiropody appointments available.
Are walk-ins accepted?
Our clinic only sees patients by appointment. If appointments are available, same-day bookings are possible. If you'd like to make an appointment, please book online at your convenience. Follow-up appointments are necessary for some conditions.
Do insurance plans cover chiropody examinations and treatments?
Yes. Benefits for Chiropody Foot Care Services may be included in your health insurance policy. Most types of insurance plans are accepted by Emkiro and your insurer will be billed directly whenever possible. We can work with participating insurers to provide you with an insurance breakdown of your plan at your first appointment.
What should I bring to my first appointment?
At your first appointment, the chiropodist will conduct a full history and foot examination, including a diabetic foot assessment if you are diabetic. Please bring your normally worn footwear and any orthotic foot supports you currently wear.
I am diabetic. Do I need to See a Chiropodist?
Yes, it is recommended to see a Chiropodist. If you have diabetes, you may be more susceptible to peripheral neuropathy (loss of sensation in the lower extremity). Diabetics may also experience a reduced sensation in their feet, which makes it harder to detect actual and potential foot problems.