Get expert support on nutrition, mental, and physical health with Dr. Lakhoo, MD, CCFP, Board Certified Lifestyle Medicine Physician. Emkiro's Lifestyle Medical Programs are partially covered by OHIP, as well as private extended health insurance benefits (where applicable).
Learn how to manage stress, sleep better, eat healthier, and more. Our qualified health professionals use an evidence-based lifestyle therapeutic approach to prevent, treat, and even reverse chronic disease.
What Lifestyle Medicine Helps With
Emkiro Lifestyle Medicine is right for you if you struggle with any of the following :
Obesity and excess weight
Heart disease / high cholesterol / hypertension
Inflammatory conditions such as rhuematoid arthritis
Depression / anxiety / chronic stress

Covered By OHIP*
Emkiro's Lifestyle Medicine Program is partially covered by OHIP - so you can get the professional support you need to start living healthier today. Register today and give your body the love it deserves.
Register with our Lifestyle Medicine Program and reach your health goals with expert support from Emkiro.
STEP 1: Book your complimentary virtual consultation with the Program Health Coach (15 minute pre-screening session)
STEP 2: Program Registration and Payment
STEP 3: Schedule program starting with a comprehensive, virtual or in-person appointment with Dr. Lakhoo (60 minute consultation, covered by OHIP)
Book Your Virtual Discovery Consultation
Lifestyle Medicine 3 Month Program: $500
- Comprehensive health assessment and goal setting session with Lifestyle MD (Medical Doctor) & follow up appointments with MD at month 2 and 3. [Covered by OHIP]
- Comprehensive health assessment and goal setting session with Lifestyle Coach (Registered Nurse) & follow-up coaching sessions, every 2 weeks [may be submitted to extended health coverage for reimbursement where applicable].
-Conditions identified in the goal-setting exercise may require referrals to various health professionals including:
- Chiropractor
- Physiotherapist / Athletic Therapist / Exercise Coach
- Massage therapist
- Acupuncturist
- Registered Dietitian
- Clinical social worker / mental health therapist (virtual)
- Naturopathic Doctor (virtual).

Note: Appointments for above health services will generate receipts upon payment at the time of service for insurance reimbursement as applicable. Emkiro offers direct insurance billing wherever applicable.
What is Lifestyle Medicine?
Lifestyle medicine is a holistic, evidence-based therapeutic approach to medicine that's proven to prevent, treat and often reverse disease. Lifestyle medicine practitioners focus on treating the ROOT cause of disease as opposed to treating ONLY its symptoms, which is the key to achieving long lasting health. Lifestyle medicine addresses all aspects of health and wellness including: sleep, nutrition, regular physical activity, stress management, establishing positive social connection and avoidance of risky substances.
Lifestyle Medicine Packages
Meet Emkiro's Lifestyle Medicine Physician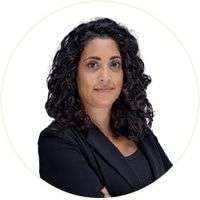 Dr. Sheila Lakhoo
Dr. Lakhoo studied medicine at the University of Alberta and completed her residency training in family medicine at the University of Calgary. She moved to Toronto in 2008 to complete a Master's Degree in Health Sciences in Family and Community Medicine with a concentration in global health at the Dalla Lana School of Public health. In 2010 Dr. Lakhoo started an academic family practice at St. Michael's Hospital. During her 10 years at St. Michael's Hospital she treated many individuals facing poverty, marginalization, significant mental health challenges and addiction.
After recovering from postpartum depression herself, Dr. Lakhoo decided that it was time to change directions in her career as she first hand realized the importance of holistic care and healthier lifestyle choices to help support her own recovery. She recently received her diploma with the American Board of Lifestyle Medicine and is passionate about empowering individuals to reach their optimal health and wellbeing through proven lifestyle changes.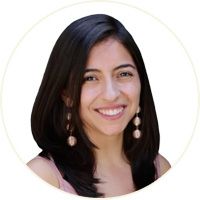 Jessica Pozo, RN, Health Coach, Lifestyle Medicine
Passionate about health and wellness, Jessica provides one-on-one health coaching services to clients in collaboration with Dr. Sheila Lakhoo's Lifestyle Medicine Program at Emkiro Health. Jessica provides highest quality of care to diverse clients and is multilingual, speaking English, French and Spanish. Jessica is a leader, an educator, and coaches on modifiable lifestyle factors.
Jessica Pozo is a Registered Nurse and Registered Health Coach certified in Functional Medicine. After working for many years in oral surgery, sedation dentistry and IV nutrient therapy, Jessica now combines her knowledge and years of experience in medicine and patient care with her training in functional medicine, motivational interviewing and positive psychology to inspire lasting health and lifestyle change for her patients. Jessica helps patients figure out HOW they will actually do what they want and need to do for their health by considering their unique situation, beliefs, motivations, and abilities. She hopes to contribute to a change to the current healthcare system in Canada by increasing the awareness of the importance of health coaching in sustainable patient outcomes.
Make an appointment with Jessica Pozo, RN, Health Coach, Lifestyle Medicine:
Check Availability
Join Emkiro's Lifestyle Medicine Program
I've been coming to this clinic since 2017, and I love it. The staff, the practitioners and the entire team are so welcoming, knowledgeable and efficient.

Highly recommend these doctors and the clinic, especially if you live or work in the downtown core.